The release team announced Squeeze will be released the weekend of the 5th-6th of February.
Join us in the final countdown!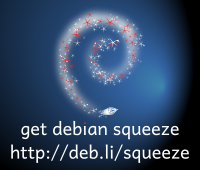 The banner was made by mvd based on Valessio's theme Spacefun.You are welcome to link it from your website.
While you are waiting, you can also update your Lenny systems to 5.0.8.